Premios de la 68º Annual Conference de WAPOR en Buenos Aires
Elizabeth Nelson Prize: 
Maria Laura Tagina
Escuela de Política y Gobierno – Universidad Nacional de San Martín
For the Best Paper from a Society in Transition Presented at the Annual Conference
Economy, Context and Elections in Argentina
Naomi C. Turner Prize:
Marko Kovic
Universität Zürich, IPMZ – Institut für Publizistikwissenschaft und Medienforschung
For Best Conference Paper Presented by a Student at the Annual Conference
Sow the wind, reap the whirlwind? Mobilization cascades indirect democratic initiatives  
Dinerman Award: 
Shanto Iyangar
Stanford University
Worcester Prize (2014): 
Adam Shehata
Mid Sweden University
Game Frames, Issue Frames, and Mobilization: Disentangling the Effects of Frame Exposure and Motivated News Attention on Political Cynicism and Engagement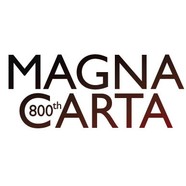 Magna Carta Prize:
Winner:
Tamas Bodor, University of Wisconsin-Stevens Point
The Tale of Two Regions: The Fragile Idea of a Sovereign Society
Finalists:
Roberto Foa, Harvard University
Crisis of Western Democracy? Examining New Trends in Public Opinion Data
Sabrina de Regt, Utrecht University
Cross-cultural stability in support for human rights
Xavier Brabant, Université de Montréal
Rights Against Rights: Freedom of Religion or Equality Between Men and Women?
Doug Miller, GlobeScan Foundation
The Magna Carta: Alive but not well